CNY Bike Shop Responds to Pandemic Challenges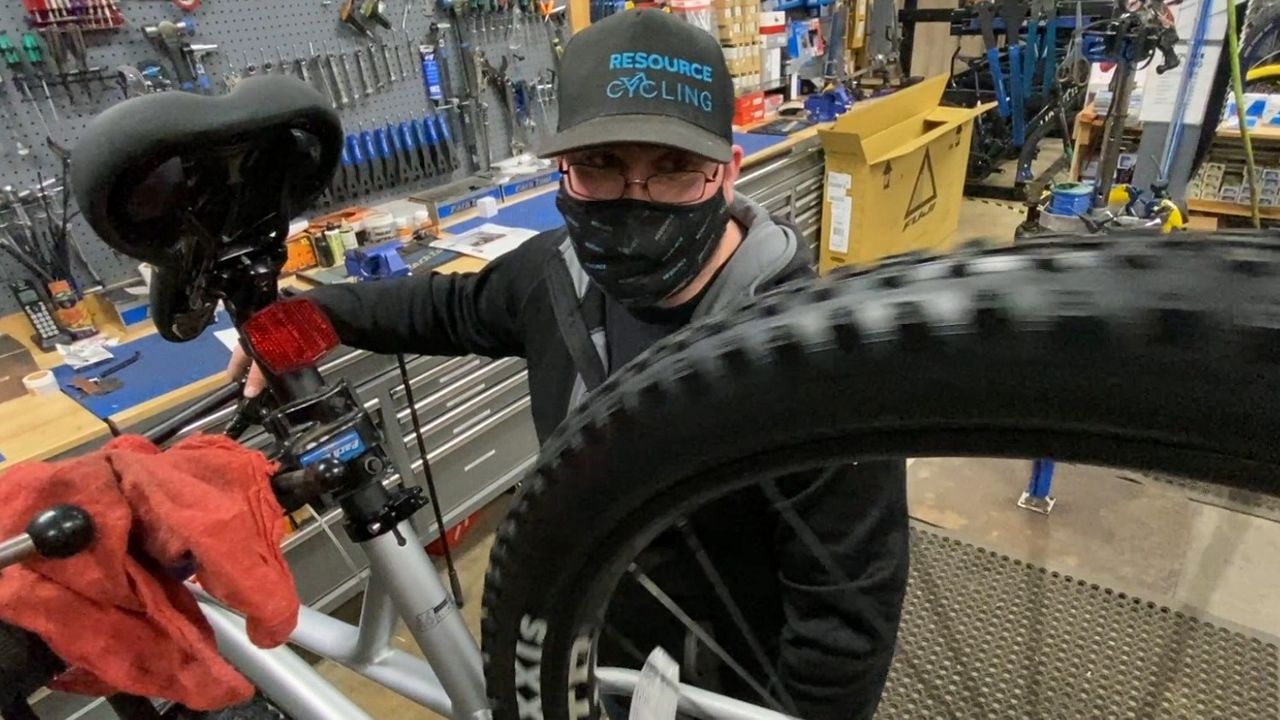 The COVID-19 pandemic has caused many businesses to change, adapt and evolve over the past two years. Like many across the Empire State, a central New York bike shop is making the best of the tough situation.
Resource Cycling's sales weren't exactly great, as you might expect, during the holidays and winter months.
"Historically, the holiday season has never done anything great for bike shops," said owner Jeremy Clay.
"Unfortunately in the bike industry we have seen a decrease in the number of Christmas bikes being purchased, usually for children, as they are not doing as much outside these days," the mechanic said. of workshop Kevin Perry. "When there's snow on the ground they don't think about cycling, that's really what ends up happening. So that's when we tend to bring in more serious cyclists with their bikes and gear."
This is where the Fayetteville boutique excels: service.
Where stores in New York and across the country have been devastated by supply chain shortages, Clay saw the writing on the wall and an opportunity.
"I saw it all happen, but I was just watching the actual numbers on real online inventory go down before my eyes, I had never seen this before," he said, recalling a early 2020 where he used his decades of experience in the business to make his next move for the boutique. "Instead of ordering a bunch of bikes that we can't get right now, let's take our money and put it all in all the little parts we need."
It's a credit to their survival skills and business for the past two years, not to mention a real point of pride.
"Being able to not have to turn down tons and tons of customers and being able to fix everything for everyone really meant a lot to the guys here in the store and the way we do things," Clay said.
Of course, logistics aren't the only hurdle they've faced in recent history. Having a dear friend tell Clay the truth helped change the company.
"I didn't walk into your store because I was too scared, because I thought it was for athletes and cyclists and professionals and things like that," he recalled, telling the friend .
Now Resource Cycling is shaking off the stigma of small shops strictly for those in need of specialty bikes, shoes and colorful jerseys. And his staff were on board, 100%.
"We want to be the resource for all cycling needs," Perry said.
And even if you think some of the more specialized gear is what would keep some stores relevant, "you don't make a lot of money with an athlete buying an $8,000 bike," Clay said. "So it seems like it's more beneficial to really gear everything towards the athlete. It's almost better to gear everything towards the families instead, and there's not much better than watching a kid riding out of here for the first time on a bike with a big smile on their face."
Some additional services are available at local stores.
"If someone comes in in a wheelchair, we have tires and inner tubes and all the different parts that we need to fix things like that so they can get those wheelchairs rolling. You know, all that which is more bike-oriented," Clay said.
"If you look at your insurance, we work there for a lot less when it comes to changing those tires and things like that," Perry added. "We do it too, like on the spot. I couldn't imagine being a person who has to rely on something like that and not be able to get around. How frustrating it must be. So our goal is to take care of people in this situation. "