Opening of a bicycle shop in downtown Danville | News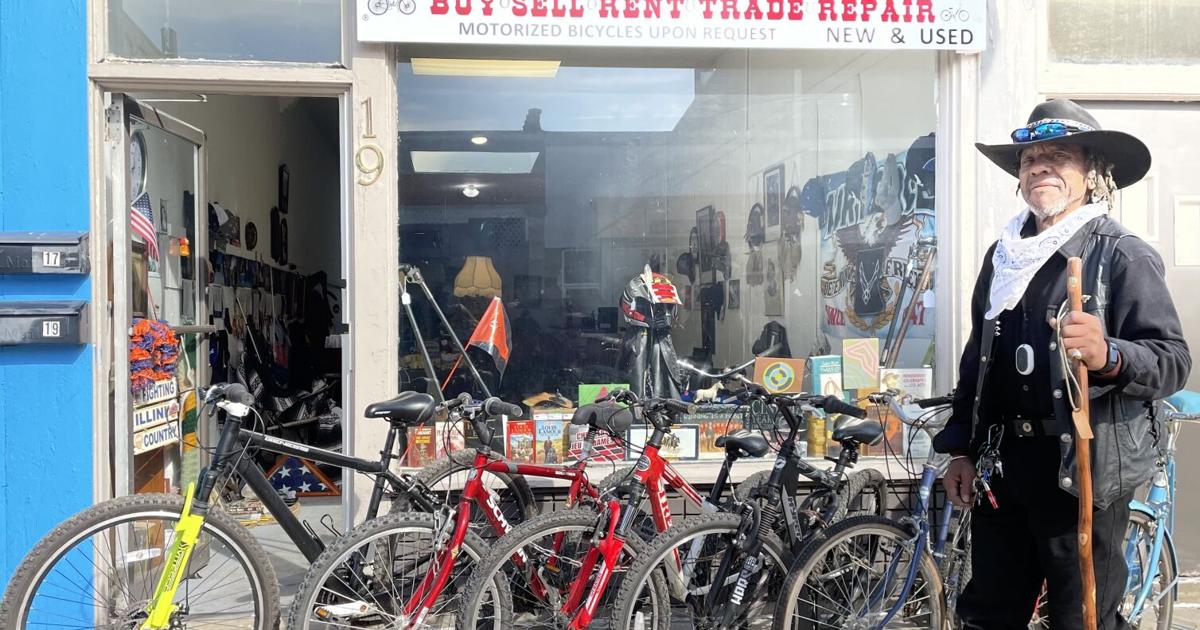 As spring approaches, a new downtown bike shop can meet people's needs to get outside and enjoy the fresh air.
Bernard Baker, 72, opened the "Cowboy" Up bike shop at 19 E. North St., next to Terry Gouard's A+ Cutz Barber Shop.
The space had housed flea collectors who moved a few doors to the west.
For those familiar with Baker, he is often seen biking around Danville in all weathers.
Baker, originally from Arkansas, came to Danville when his stepfather worked at General Motors.
Baker was in the Navy, went to Danville Area Community College, earned a social arts degree, and worked at General Motors for 31 years. He eventually retired from a metal fabrication job in Indiana.
He also wrote poetry and historical fiction. The life of African-American cowboys particularly fascinates him.
Baker has written three Western books about The Tall Cotton Gang, a fictional group of African-American cowboys, titled "The Tall Cotton Gang Trilogy." Self-published novels are available through online booksellers.
"I'm a cowboy at heart," said Baker, who also dresses the role.
His handwriting is the origin of the name of his bike shop.
Due to past issues and his incarceration for driving with a suspended driver's license, he relies on bicycles for transportation.
He also repairs bicycles.
He initially looked for a location on East Main Street to open a bike shop, but the downtown North Street location became that.
Baker said it was ironic that her family lived not too far from the store's location.
Baker buys, sells, rents, trades in and repairs new and used bicycles, in addition to motorized bicycles, upon request.
Shop hours are 9 a.m. to 5 p.m. Monday through Saturday.
Baker is a member of the First Assembly of God Church and has six children.
"They are my cornerstone," he said.
Baker then wants to take a bike trip on the Kickapoo Rail Trail.